How to start your blog from scratch
Blogging can confuse someone who is doing it for the first time. There are so many things to take care of, from SEO to content and marketing. If you enjoy writing and have been trying to start your own blog for a while, we have a step-by-step process for you.
Choose your

blog

niche
How are you going to start without a specific niche in mind?
 It is always better to write about what you know

, for example, Literature or Recipes, American History or World War II. Decide the niche

and stick to that. Above all, make sure that you enjoy talking about it and don't get bored. We recommend taking a pen and a paper and writing 10-15 ideas without thinking too much, so that you find topics that you are passionate about. 

Niche blogs are popular because they cater to specific needs

. If you want to keep yourself updated on the latest fashion trends, you'll read fashion blogs, if you want to update your reading lists, you will subscribe to literature and book blogs and so on and so forth. Specific blogs are about one particular niche and the content revolves around the latest trends, the past trends and the developments in that niche. One example I can give is Adventure Sports, which is a broad niche, in which you will find content related to types of adventure sports, events happening around the world in that domain, adventure sportspersons and so on.

Choose a niche that you won't be fickle about.

Identify whether that sudden interest in knitting is in the spur-of-the-moment or something that you have always had an interest in. 

You get recognised as an expert by Google.

When you

write

about one subject consistently, Google recognises that you are an expert in the field which results in your

blog

being ranked higher than those who

write

about the same things that you do, but as a part of a much broader subject. It bases this on the credibility and legitimacy of the links of other websites that you use in your articles (as a reference or example), the authenticity of your content because of which people rely on it for quality content, your expertise and the reviews on your blog. 

You get a loyal audience.

When you write about a specific niche, you slowly build a community of loyal readers who will keep coming back to your blog for more content, because it applies to their interests and gives them new insights into subjects that they already know. 
Choose a suitable

blog

title
The title should

 be about what you want your writing to reflect. For example, if your

blog

is about health and fitness, you could incorporate words like 'fit', 'healthy', 'inspire' etc. 

Look up the names of

blogs

that are about the same things that you want to write about. 

Grab a thesaurus for an interesting name. 
Go for a name that is short, catchy and memorable. If the name of your blog is long and pretentious, you will put off people instantly. Instead, keep it short and try to encapsulate your blog in that name. 
Try using figures of speech like chiasmus, metaphors and oxymorons to give your blog a memorable name.
Research your Audience
Decide and define who your target audience will be. Your target audience will be the group that you want to direct your content at, for example, a blog

about the Holocaust will have the primary readership of professors, history teachers, History and Political Science students.

Balance the tightrope. It is important to strike a balance between creating content for your audience and content that gets the most people directed to your content. This will be achieved by incorporating something known as 'keywords' in your article, which are words that are searched for the most in the realm of that topic. 
Some things that you can do to find out what your target audience wants to read are:
Carry out surveys using Google forms

and ask your friends and family to share them with their groups.

Read comments

that people leave on your competitors blog and find out what people want to read and what they did not like besides suggestions for improvements.

Frequent forums

on LinkedIn, Twitter, Reddit and Facebook to find out what people want to read about.
Research other

blogs

of the same niche
Even if you strive to be unique, it is

important to research

what kind of content are other

blogs

posting around the same

topics that you want to write about. This helps you understand what content they ignore, which topics

are most often repeated and what is the general trend of

content. 
Compare and contrast. What worked for this blog? What didn't? Research. It is not only the content that you need to check; it is a lot of other things like title, layout, how many times do they post in a week, theme and marketing.
Choose a

 platform
Choosing a

blogging

platform is tough because we are spoilt for choice. As a beginner, you want something

easy to set up and low on maintenance. We have three choices for you here, listed with their pros and cons so that it is easier for you to choose according to your needs.
WordPress.com is a good choice for hobby bloggers and even for bloggers who want to upgrade to a paid WordPress.org  in the future. It stores your content for free, but you get the limited version of it to use. 
Pros: Easy to set up, no initial setup cost, simple to use and hundreds of themes to choose from.
Cons: Your site comes with 'wordpress' in the domain name, you have to upgrade for full functionality; it looks less professional and you have little control over your blog. 
WordPress.org is a good option for bloggers who are looking to expand their site's professionality and reach, business people and professionals. Unlike WordPress.com, it has a lot more choice of themes and you will not have 'wordpress' in your domain name. It also enables you to monetize your content.
Pros: User-friendly, SEO friendly options.
Cons: Because it is very popular, it is very vulnerable to security threats. 
Blogger is a free blogging platform by Google. Like WordPress.com, Blogger is also great for hobby bloggers and brand builders who don't want to invest in their blog. Unlike WordPress, Blogger does not have many customizations.
Pros: Free and easy to use, can place Google AdSense ads.
Cons: There are fewer themes than WordPress, your site will have blogpost.com in the domain name.
So there you have it! Blogging can be really intimidating, with all the technical layers and general lack of knowledge about what it is and how to get about it. Hopefully with these tips, you'll find it easier to put your content out in the world and be an active part of the community that shares your love for your subject. Now stop reading this article, get out your laptop and start writing. Cheers!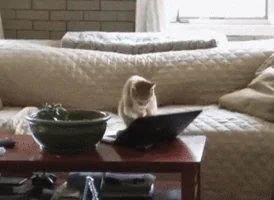 Categories
PaperTrue Services
Over 1000 customers have rated PaperTrue
4.5 out of 5
on Google reviews and
4.6 out of 5
on Reviews.co.uk.
A Bks
Papertrue! True! True! True!
My experience with papertrue.com was great. I came across their site from the high ratings. And the high ratings proved to be true. Once I got onto their site, I was immediately helped by a papertrue.com Rep, a live person, who helped answer my questions and walked me through the process. That was a big plus! And as a first timer, I got a discount or free edit. That was another plus! And the transaction was quick and easy. The turnaround time was also fast, delivery was on schedule and on time as specified. Another plus! My editor was also great and very helpful with comments, notes and suggestions. And when my document was completed and I had to ask a question to my editor, the Customer Service Rep was quick to respond. They escalated the matter so that my question would reach my editor and my editor would give me a reply directly and quickly. And my editor did just that. That was a major plus! Overall, thumbs up on great Customer Service and Editorial service. I would recommend them and look forward to working with them again. Thank you papertrue.com!
jammersanger
More than I had hoped for!
Did two jobs with PaperTrue and I'm highly satisfied. In one of the jobs I had some questions regarding their proposed changes and they immediately dug into it and explained why they had chosen certain expressions instead of others and what the differences were. That's really more than I had hoped for! And their chat-people are very alert - and good fun, too!
Jan Goepel
Very trustworthy and extremely efficient
I had an academic document proofread by the papertrue team. They not only corrected numerous grammar and spelling issues, they also advised on certain expressions according to my target audience. And the best, they did so over night... extremely fast, extremely good, and trustworthy service. Will be coming here again for the next publication.
Jonathan
Even my tutor can not find these errors
Thank you for editing my document on time. The editor pointed my attention to my commonly made mistakes; missing words, incorrect spelling and grammatical inconsistencies throughout the document.
I was happy to receive both a tracked and a clean version of the edited document.
I will happily recommend PaperTrue to my friends, and I will myself come back on a later occasion.
Reginald Maddox
Excellent Service, Highly Recommended
I have used PaperTrue for several editing projects for my website. They have edited small and large projects for me. PaperTrue offers great pricing with no hidden fees, they always deliver on time and I love the fact that they provide a clean version and a corrected version showing the recommend changes. I highly recommend this company for anyone looking for quality editing services. They have great communications, project completion dates are given when ordered and they have consistently met the deadline. I am extremely satisfied and I will remain a loyal customer.
Eva
Great service, great company!
We are a Spanish advertising agency that work for international companies. Usually we need our copies to be reviewed. We trust Papertrue for doing this, they are always super-professional and always deliver the documents on time. I recommend them 100%
Dalchen
Improvement in structure, language and formatting
My cover letter was corrected very professionally, with very detailed comments and explanation. Smaller issues like my unclear description were changed shortly in a revision version, with a very smooth communication. I have learned also from the formating. For further CVs I will still consider their service, because the cover letter has to be formulated for specific job description. I don't do massive job application.
Madkin Kelly
Quick 24 hour turnaround
Paper True was quick and effective. I needed a 24 hr turnaround and they provided me edits to my resume that became the talk of the town among my team. Everyone loved how thorough the edits were. Thank you Paper True for helping me so quickly and effectively.
Nora
Aaron is the best editor!
I live in Zürich and needed to have my cooking book "The Food Is Ready" , edited in english before I publish it. So I decided to sent the manuscript to Paper True and I can only tell that I was really impress when I saw the work they did. Aaron my Editor has correct the language and grammar errors. He has done a terrific work improving phrasing and consistency of my book. If you are looking for a serious company I can really recommend Paper True. And "they are allways there available if you have any questions"
Caroline Amstrup
An amazing job!
As a sixteen years old Danish girl I must admit finding the right editor was hard, but I found THE one ;)
Amazing service and a welcoming chat on the website! I love the detailed comments and feedback on the tracked document :) They really did a good job at making my debut novel a lot better while still keeping my style of writing!
Much love from Denmark <3