How to write your Protagonist
Wandering down the by-lanes of your plot, you are content. It is structured neatly, you know exactly what you want out of the book, you know the end and the beginning. But the characters still loom over your head, threatening to knock the wind out of your literary lungs. The character that you're going to make everyone return to the book again and again for has to be fabulous. A great story is remembered by readers but what makes them go back to the book again is the protagonist.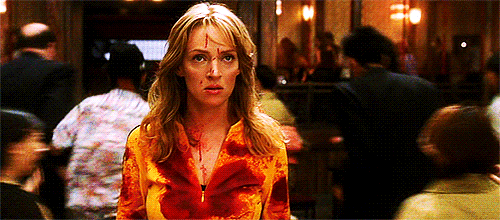 Put your mind at rest. Quit the nail-biting and incessant leg moving. Your search for how to write a protagonist ends here. 
Who is the protagonist?
A protagonist is the main character of a book, someone on whom the entire plot is centred on. A protagonist determines the movement of the plot and its pace: how fast, how slow, linear or not, etc etc. Now we know that a protagonist is very often mistaken to be a positive character. This might not be necessarily true all the time. Sometimes the protagonist cannot always be the hero you need, like Hamlet, who is a tortured mess, indecisive and unable to think clearly.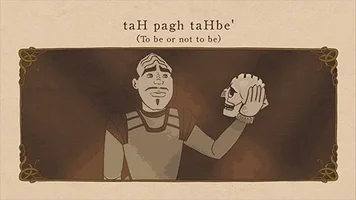 The necessity to differentiate between a protagonist and the main character is crucial to any story. A protagonist is the central driving force of the plot. The main character cannot be confined to just one person, there can be more than one, depending on their significance in the story. A protagonist's fears, goals, and dreams drive the plot whereas the main characters lend them support. Though the protagonist can be confused with the main character often because of the closeness in their importance in the story, it would be more appropriate to call them the lead character. 
Let us see in what different ways can you structure the perfect protagonist according to your story. 
Know the desires and goals of your protagonist
When you create your characters, dive into the deeper, more finer details of the character of your protagonist. Since it is their desires and fears that are going to be driving the plot, you need to have them stamped on your brain to avoid further confusion in the story. You could brainstorm the deeper thinking processes that you think your lead character might have with a friend, maybe a psychology major. For example:
In "Lolita", Humbert Humbert is driven by only one thing: his desire for his landlady's 12-year old daughter, Lolita. For her, he runs his landlady over, drives town to town in order to keep his affections secret and also so he could profess his affections more freely. 
Use other characters to add a sense of urgency and purpose
Use your secondary characters to full advantage for mining the potential emotions of your protagonist. Secondary characters might be in the position of a lover that the lead lost in an accident which has maybe made them so distant and aloof in the present time. For example:
Miss Havisham's interference with the love between the main characters is a result of her being jilted and left at the altar once. This makes things even more complicated for Pip to win Estella, Miss Havisham's niece over in Charles Dickens' "Great Expectations".  
You could also use the secondary character as a weak point to exploit the protagonist's flaws. For example, if the sister of the protagonist goes missing, they will do anything, even if it is risking their reputation for her sake. This may damage the near-perfect image of the protagonist and they have to tussle with these two feelings. 
Give your protagonist a challenge
A protagonist with a challenge will be as exciting to write and even more exciting for the audience to read. Challenges create an exciting rising and falling action. Interestingly, they help to cement the character of your protagonist. For example, in a financial crisis, if offered a lot of money for a highly illegal job, the protagonist's decision cements their ethics and if needed re-establishes their character. An example of rising and falling action here might be: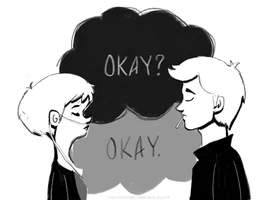 In "The Fault in Our Stars", Hazel Grace and Augustus are forever kept together and apart, almost constantly in a tussle over being together because of their life-threatening illnesses. 
What do they have to lose?
Write down your protagonist's stakes. What do they have to lose? Why are they pursuing what they are pursuing? The higher the stakes, the greater the conflict. The more complicated the stakes, the more you get to explore your character's personality and their motivations on their journey. One tip from us is that you write down the absolute worst thing that could ever happen to your protagonist so that it looms like a black cloud over their head, always present and threatening. For example:
In Cormac McCarthy's novel, "The Road", a father-son duo have to survive while escaping cannibals in a post-apocalyptic world. Here, the protagonist is the father, who must survive to protect his vulnerable son. Here, his son's survival is the highest stake for him, which makes the risk higher. 
Describe, Describe. 
Accentuate your protagonist's flaws and quirks through small things. These physical characteristics might sound irrelevant right now, but descriptions make the character stand out. For example, if your character is always anxious, you might give them a small detail of tapping their foot rhythmically every time there is a conflict in the room. This technique of show-not-tell tells more about your character than plainly stating facts about them, and that is the tea. 
These tips should get you started on your protagonist and hopefully by extension on your main characters too. You can check out the article on how to write a plot on the PaperTrue blog. You don't have to build a protagonist according to the whims and fancies of others always, but it is important that they remain true to their role in the plot and remain authentic. Take a deep breath and start writing now, you've got a fantastic idea forming in your mind as you come to the end of this article.
Categories
PaperTrue Services
Over 1000 customers have rated PaperTrue
4.5 out of 5
on Google reviews and
4.6 out of 5
on Reviews.co.uk.
A Bks
Papertrue! True! True! True!
My experience with papertrue.com was great. I came across their site from the high ratings. And the high ratings proved to be true. Once I got onto their site, I was immediately helped by a papertrue.com Rep, a live person, who helped answer my questions and walked me through the process. That was a big plus! And as a first timer, I got a discount or free edit. That was another plus! And the transaction was quick and easy. The turnaround time was also fast, delivery was on schedule and on time as specified. Another plus! My editor was also great and very helpful with comments, notes and suggestions. And when my document was completed and I had to ask a question to my editor, the Customer Service Rep was quick to respond. They escalated the matter so that my question would reach my editor and my editor would give me a reply directly and quickly. And my editor did just that. That was a major plus! Overall, thumbs up on great Customer Service and Editorial service. I would recommend them and look forward to working with them again. Thank you papertrue.com!
jammersanger
More than I had hoped for!
Did two jobs with PaperTrue and I'm highly satisfied. In one of the jobs I had some questions regarding their proposed changes and they immediately dug into it and explained why they had chosen certain expressions instead of others and what the differences were. That's really more than I had hoped for! And their chat-people are very alert - and good fun, too!
Jan Goepel
Very trustworthy and extremely efficient
I had an academic document proofread by the papertrue team. They not only corrected numerous grammar and spelling issues, they also advised on certain expressions according to my target audience. And the best, they did so over night... extremely fast, extremely good, and trustworthy service. Will be coming here again for the next publication.
Jonathan
Even my tutor can not find these errors
Thank you for editing my document on time. The editor pointed my attention to my commonly made mistakes; missing words, incorrect spelling and grammatical inconsistencies throughout the document.
I was happy to receive both a tracked and a clean version of the edited document.
I will happily recommend PaperTrue to my friends, and I will myself come back on a later occasion.
Reginald Maddox
Excellent Service, Highly Recommended
I have used PaperTrue for several editing projects for my website. They have edited small and large projects for me. PaperTrue offers great pricing with no hidden fees, they always deliver on time and I love the fact that they provide a clean version and a corrected version showing the recommend changes. I highly recommend this company for anyone looking for quality editing services. They have great communications, project completion dates are given when ordered and they have consistently met the deadline. I am extremely satisfied and I will remain a loyal customer.
Eva
Great service, great company!
We are a Spanish advertising agency that work for international companies. Usually we need our copies to be reviewed. We trust Papertrue for doing this, they are always super-professional and always deliver the documents on time. I recommend them 100%
Dalchen
Improvement in structure, language and formatting
My cover letter was corrected very professionally, with very detailed comments and explanation. Smaller issues like my unclear description were changed shortly in a revision version, with a very smooth communication. I have learned also from the formating. For further CVs I will still consider their service, because the cover letter has to be formulated for specific job description. I don't do massive job application.
Madkin Kelly
Quick 24 hour turnaround
Paper True was quick and effective. I needed a 24 hr turnaround and they provided me edits to my resume that became the talk of the town among my team. Everyone loved how thorough the edits were. Thank you Paper True for helping me so quickly and effectively.
Nora
Aaron is the best editor!
I live in Zürich and needed to have my cooking book "The Food Is Ready" , edited in english before I publish it. So I decided to sent the manuscript to Paper True and I can only tell that I was really impress when I saw the work they did. Aaron my Editor has correct the language and grammar errors. He has done a terrific work improving phrasing and consistency of my book. If you are looking for a serious company I can really recommend Paper True. And "they are allways there available if you have any questions"
Caroline Amstrup
An amazing job!
As a sixteen years old Danish girl I must admit finding the right editor was hard, but I found THE one ;)
Amazing service and a welcoming chat on the website! I love the detailed comments and feedback on the tracked document :) They really did a good job at making my debut novel a lot better while still keeping my style of writing!
Much love from Denmark <3